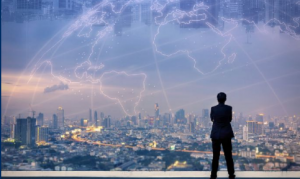 All business owners have digital marketing in the back of their minds. What they don't know is how to implement it.
They know this is an approach they have to adopt in order to be relevant today. However, they struggle to integrate this into their current marketing strategy.
Just as your product or service is a niche, your marketing efforts should be focused as well. You need to market your business to a specific audience using a focused Integrated Digital Marketing strategy.
Many think that having a good website and having a social media presence is Digital marketing. Running paid ads on Google and Face book or Instagram is enough to get customers to buy my products or services. No. Just by having a digital presence and doing paid ads customers will not come to buy your products or services.
Some of the other misconceptions people have about Digital Marketing are that doing SEO (Search engine Optimizing) or Email Marketing is digital marketing.
Integrated Digital Marketing is all of it working comprehensively and in tandem.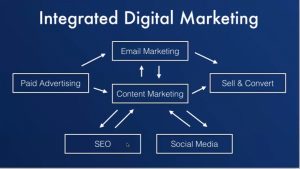 What is Integrated Digital Marketing?
It is about:
Building a proper interactive & responsive Website
Analyzing Customer demand (opportunity) with Market Research
Generating Insights with Keyword Research and identifying Longtail Keywords
Writing useful content to cater to your audience
Blog or write content regularly to gain expert status and credibility
Doing SEO to bring the long tail traffic
Doing Paid Ads  on Social media to connect with your customers/audience and drive them to your site
Collecting their email ids with a free offer/lead magnet once they visit your website
It's about using the different components in a planned and strategic manner to get website traffic, conversions, and sales.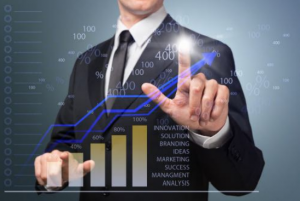 That's how your business can grow in this digital age
One of the pillars of Integrated Digital Marketing is Technology, which is the least understood by many business owners and hence overlooked. You will not be able to connect with your customers, engage with them or create an online marketing campaign without the use of appropriate technology.
According to a survey, nearly 50% of businesses don't have a clearly defined digital strategy. And of the other 50% who have the plan, the majority of them are not able to execute it because of a lack of understanding of technology and proper tools.
Our Expertise is Technology
We are a technology company and are in it for more than 20 years. With our expertise, we help you build a strong online presence, which will help you to create a powerful value proposition to your customers. We use proper tools and start interacting with your existing and potential customers. You get to know your customers better. With the right marketing technologies, we help you to track your customers' behavior. You gain valuable insights and clarity.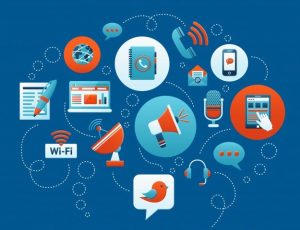 There are more than 1.5 billion people worldwide who use the Internet.
More than 60% of them are active on at least one of the social media platforms.
More than 70% of these are habitual of reading blogs.
More than half of Internet users have pictures uploaded on social channels.
More than 85% of Internet users watch videos online.
There are more than 100 million Youtube videos that are viewed.
Twitter users post more than 50 million tweets in a year.
More than 80% of organizations use the social media platform LinkedIn to find candidates.
Facebook is used more than 80 million hours each day.
Facebook adds more than 100 million users in 10 months.
You can clearly see the reach and popularity of digital media channels. The facts are mind-boggling. Leveraging digital media channels effectively allows businesses to reap benefits of its inherent features like – Virality. This is a feature of digital marketing which is more powerful than word-of-mouth. When users like a product or services they start sharing in their network and very soon it gets Viral.
Gone are the days when one could rely only on traditional marketing principles and succeed in business. The marketing principles of businesses today are completely different than they used to be ten years ago.
We devise Integrated Digital Marketing strategies focused on increasing the reach and visibility of your business and execute it in a timely manner.
With our expertise, we help you to acquire new customers and boost your sales.